Meet the Explanation Experts™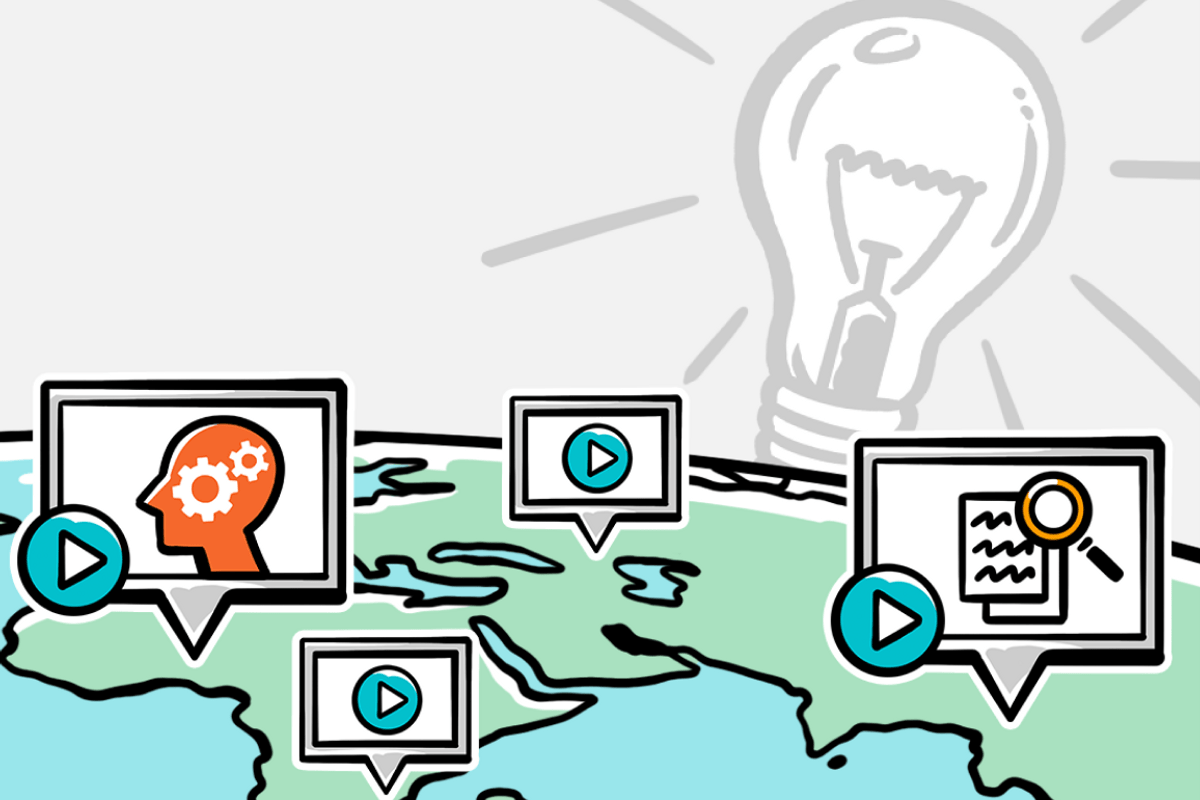 Let's make the world a simpler place, together.
We believe in the power of simple explanation. As the market-leading SaaS platform for explainer videos, simpleshow has been simplifying complex topics since 2008.
The best part? It all happens with just the click of a button! simpleshow uses proven strategies (and some AI power) to magically turn text into engaging, animated videos that are easy to understand.
We believe that a world without knowledge barriers is a better place to work and live. With offices and clients all over the world, simpleshow values diversity, new ideas, and continuous growth. We also like to have a little fun!

Why simpleshow is unique
Startup feel, with years of experience

Founded in 2008, with over 200 team members across the globe. At simpleshow, we offer an established environment while encouraging our team to be fast, bold, and operate with an entrepreneurial spirit. You'll have the unique opportunity to directly impact our success and help shape the future of simpleshow.

Innovative product & unmatched client experience

There aren't any SaaS platforms quite like simpleshow video maker. We are the only video creation software that can turn text into video with the click of a button! Our team's white glove service is unmatched and highly regarded by our Fortune 500 clients.

Phenomenal people

Simply put, we have an awesome team who is incredibly talented, creative, kind, collaborative, hard-working... the list could go on! Many say this is the best company culture they have ever worked in, and we're incredibly proud of it!
simpleshow explains simpleshow
Our values are our RECIPE for success.
Everything we do is guided by our company values:
Respect

We value diversity on our team. We believe our differences make us stronger.

Energy

We have a positive can-do attitude and work together to get things done.

Curiosity

Our world is driven by change. We are constantly developing and trying new things.

Impact

We know how to make our mark by simplifying things that matter.

Passion

We believe in simplicity. It's the driving force behind our brand.

Expertise

We are the market leaders. Our work stands out from the crowd.
Meet the leadership team
Susanne Ilemann

Managing Director | simpleshow video maker

Paul Meyer

Head of Americas & Global Head of Sales

Andrea Acosta

VP of Sales & Marketing | Americas

Sven Gabbert

Vice President of Sales | DACH
How we support you
A dedicated international team

We are proud of our global presence, bringing together intelligent professionals from Miami, Berlin, London, Tokyo, Singapore, and beyond. Encouraging global collaboration, we work together to ensure each member of the simple crew has what they need to succeed.

Remote & connected

We believe in remote work and flexibility while finding time for camaraderie and in-person connection. We're better together and dedicate time to building bonds. We know a happy team is a productive team!

Onboarding & training

Our mentors along with our Learning Campus guide each new hire through their journey to become explanation experts™.

We see things differently

Each person has a unique story to tell. At simpleshow, we have intentionally developed a culture that encourages diversity, open feedback, and bringing together a variety of perspectives.

An innovative SaaS product & award-winning e-Learning solutions

Unlike any other on the market, our SaaS platform, simpleshow video maker, is a solution we are proud to stand behind. Additionally, our creative services team is top-notch and continues to impress our clients and win awards, year after year.
About The simpleshow Company
We are always looking for new talent to join our team. Apply today!