Creative USA
·
simpleshow USA
·
Fully Remote
Project Manager (Freelance + Remote)
A project Managers' ability to surpass client expectations by ensuring outstanding quality, meeting deadlines, and by demonstrating world-class customer service makes them our most valued asset!
simpleshow USA, the global market leader for explainer videos, is looking for Freelance Digital Project Managers who can master the art of orchestrating all necessary resources to deliver world-class videos and eLearning modules to our Fortune 500 clients. 
Our Project Managers work closely with Sales Managers and partner with Concept Writers to ensure that each project has outstanding quality. The PM's ability to manage timelines and client relationships, along with the Concept Writer's creativity, is our recipe for success!
Note: This is a fully remote, freelance opportunity. Our freelance PMs are paid per project and have the flexibility to take as few or as many projects as they'd like. 
We do ask that our PMs be available to respond to client needs Monday-Friday, 9-6 Eastern. Our US Headquarters is in Miami, FL and we are able to hire anywhere within the continental US.  
In this role, you can expect to:
Coordinate resources and collaborate with creative partners such as illustrators, animators, writers, and developers, as necessary for client projects
Host client briefings to identify their needs and set clear/attainable project objectives
Create timelines for each project according to client deadlines to ensure 100% client satisfaction
Manage several client projects simultaneously and coordinate resources accordingly
Provide editorial quality management of scripts and storyboards (voiceover and visual concepts), according to client specifications
Work with project management software/CRM for reporting needs
Collaborate with simpleshow colleagues to ensure priorities are clear and there is seamless coordination across all projects
Advise management on any operational matters that need improvement
We're looking for someone who has:
2+ years of Digital Project Management experience working in a client-facing role, ideally within a media agency or in the video sector
Astute attention to detail and impeccable organizational skills are a must
Ability to communicate effectively with clients and internal teams – even under pressure
Capable of delivering outstanding customer service with excellent interpersonal skills at all times; through email, over the phone, and on video calls

A high sense of urgency, excellent time management, and the capability of working independently, required
Open to working flexible hours when necessary
Proficient in Microsoft Office Suite, Google Suite, and Adobe Photoshop
Bring a positive and engaging attitude to work each day!
How we'll support you:
Flexibility, creative freedom, a great team--expect that (and much more!) at simpleshow
An amazing product unlike any other on the market that you will be proud to stand behind
We will train you to become a rock star communicator, It's that simple
A dedicated international team (from Miami, Berlin, London, Tokyo & Singapore) to ensure that you have the tools needed to succeed
We believe in camaraderie and growing together because we know a happy team is a productive team!
We see things differently. That's why we're building a diverse culture - with people who bring unique perspectives and backgrounds to the table
What to expect in the hiring process:
We review every resume that is submitted, no resume-eating robots here! Though, due to the volume of applicants we receive, we are unable to contact every applicant personally.
If your resume is selected to advance in the process, you'll have an introductory interview with a member of our recruiting team (20-30 minute phone call)
Next, we will send you an assessment - this is your opportunity to showcase your analytical problem-solving skills, professionalism, and creativity! (~30 minutes)
Lastly, if the assessment is a match, we would schedule a video interview with our Creative Operations Director (45-minute Zoom call)
Does this role sound like a match? Apply Now by submitting your resume and completing the online form. From there, we will take a look at your application and contact you if we think you may be a fit!
About Us/Who we are:
simpleshow is the pioneer platform for digital products and services around explainer videos. Guided by the mission to make modern communication simple and concise, the market leader enables everyone to explain complex topics in a clear and engaging way.
The AI-powered SaaS solution, the simpleshow video maker, allows users to create professional explainer videos within just a few clicks in over 20 languages. A magic that comes from years of experience in producing tens of thousands of videos and eLearning courses, in over 50 languages.
The simpleshow team caters to clients from offices in Berlin, Luxembourg, London, Miami, Singapore, Hong Kong, and Tokyo. Large international companies value simpleshow as a partner for the ability to provide simple, effective explanations.
Specifically, we believe:
At simpleshow, we like to have fun, get creative, and reward entrepreneurial thinkers. We are a talented team that appreciates work-life balance, and believes in camaraderie and growing together. A happy team is a productive team and we want all our employees to enjoy what they do, and have fun doing it!
simpleshow USA Corp is an equal opportunity employer. We're committed to building an inclusive team that welcomes a diversity of perspectives, people, and backgrounds regardless of race, color, national origin, gender, sexual orientation, age, religion, disability, citizenship, veteran status, or any other protected status.


Team

Locations

Remote status

Fully Remote

Employment type

Contract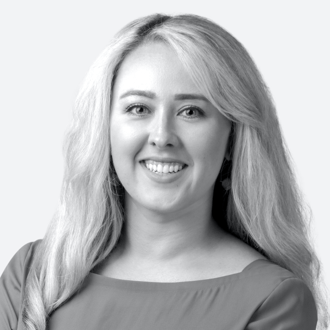 How we support you
You: Can share inspiration, develop yourself and make a real impact

Our values: RESPECT. ENERGY. CURIOSITY. IMPACT. PASSION. EXPERTISE.

Onboarding: Let our well-trained mentors and our Learning Campus guide you through the process

Flexibility: Is very important to us, that's why you have free working hours and can work remotely all over Germany

Working atmosphere: We maintain a trusting and equal working environment, with a lot of creative freedom

Product: A super innovative SaaS product

Clear structures: We have a fixed feedback system for our employees

Pension plan: You can invest in your future with the help of a company pension plan

Team events: We organize regular team and company events

Sports and exercise: Is very important to us, so that you have a good balance. That's why we offer you Urban-Sports-Club membership or bicycle leasing through JobRad

Free time: Sabbatical is not a foreign word for us

Salary: We pay according to performance and very fairly

Central location: Our office is directly at Potsdamer Platz

Catering: Fruit, drinks, and coffee are standard for us

Equality: We welcome all applicants - regardless of gender, nationality, faith, ethnic origin, age, or sexual orientation

International: Our team is very diverse and we have an open feedback culture where every opinion is appreciated

Volunteering: We support you with your working time!

Personal development: A steep learning curve and constant new challenges are guaranteed with us
Want to join us? Check out current open positions and apply today!
An inside look at our 2020 Christmas Party in the Berlin Office.

About simpleshow GmbH
We are constantly looking for new talent to join our team. Apply today!

Creative USA
·
simpleshow USA
·
Fully Remote
Project Manager (Freelance + Remote)
A project Managers' ability to surpass client expectations by ensuring outstanding quality, meeting deadlines, and by demonstrating world-class customer service makes them our most valued asset!
Loading application form